Neptun: BMEEPRAM2TG (6 credits)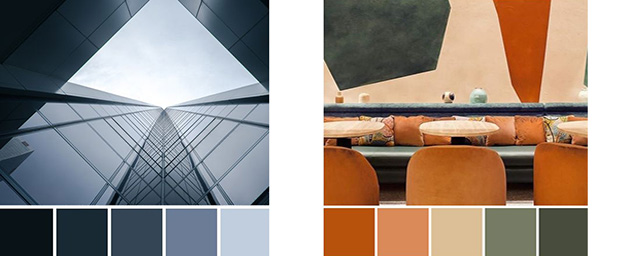 ATTENTION!
Due to switching to distance learning the timetable changes! Please, go to the department's Moodle page.

https://edu.epitesz.bme.hu/course/index.php?categoryid=22
Obligatory subject: Faculty of Architecture, Master English Program
course director
Gábor Nemes PhD, Szabolcs Portschy
consultants
Szabolcs Portschy, Tibor Pálóczi
course objectives
Department's Practice 2 is a practicle course closely connected and to be taken partallel with Complex Design Studio 2. Our department primarily focuses on the visual aspects of architecture design, encompassing the experimental study and conscious use of inspiring forms, textures, color harmonies and other compositional tools.
In this semester the focus is shifted from the wider context of the building to the details. In the first half of the semester students will conduct a series of research in order to understand the thoughtful use of exposed materials in their buildings and the interrelation and synergy between architecture and related visual arts. In the second half of the semester students prepare the color scheme of their building.
midterm presentations
Students will present the findings of their group research in a projected digital presentation
schedule - AY 2019/2020 spring semester
09.09.

Orientation, list of requirements
12.09. BME Sports Day

(no scheduled classes)

16.09.

Project 1:

Research of a characteristic material - Project Initiation


19.09.

Consultation I

23.09.

Home research development


26.09. Consultation II


30.09.

Home research conclusion / preparation for the presentation


03.10. First presentation -

Research of a characteristic material

(Digital projected presentation)


07.10.

Project 2: The relationship of architecture and other visual arts -

Home research


10.10. Consultation I / First presentation re-take

14.10.

Home research development


17.10.

Consultation II



21.10. Midterm studio week (no scheduled classes)
24.10. Midterm s

tudio week (no scheduled classes)

28.10.

Home research conclusion / preparation for the presentation




31.10.

Second presentation -

The relationship of architecture and other visual arts

(Digital projected presentation)



04.11. Project 3: Project Color Scheme

- Home Work - Initial concepts


07.11.

Consultation I / Second presentation re-take



10.11.

Concept development - Building exterior


14.11.

Consultation II



18.11.

Concept development - Building interior


21.11.

Consultation III



25.11.

Concept development - Building information and signage system


28.11.

Consultation IV



02.12.

Concept finalization


05.12.

Consultation V (Final consultation)



09.12. Studio week (no scheduled classes)
12.12. S

tudio week (no scheduled classes)




detailed project description
project 1: Research of a characteristic material
Study a specific material that is exposed in a dominant fashion in your building interior, or on the street facade of your building. Evaluate the different forms architectural appearance of the selected material, its design characteristics, textures, details, etc. Look for 4-5 internationally acknowledged contemporary examples where that specific material, its exposure, or its innovative use was the driving concept of the design. Present these examples and their features. (10-minute digital presentation)
project 2: The relationship of architecture and other visual arts
Artworks have been an organic part of interior design for almost the entire history of architecture. Carefully selected or custom made works of fine arts or industrial design installed in buildings have formed an organic part of the spatial experience. Find contemporary 2-3 artworks (sculptures, paintings, reliefs, or industrial artworks) from well-known artists that share the same visual conceptual values with your building interior. Explain your decision and present the artworks as installed in your interior in a digital montage. (10-minute digital presentation)
project 3: Project Color Scheme
Based of your color dynamics studies, determine a color harmony that will define your building. The color scheme shall include colors for the facade, the interior, as well as the building information and signage system. (To be submitted: color charts with specific color codes, interior and exterior renderings, signage design)
final project submission deadlines - 2019/2020 fall semester
Dec 13 (Friday) until 12 pm
Dec 20 (Friday) until 12 pm (Late submission - late fee applies)
download/upload cloud folder
to be sent out in email